CMMI V1.3 Virtual Appraisal Delivery in China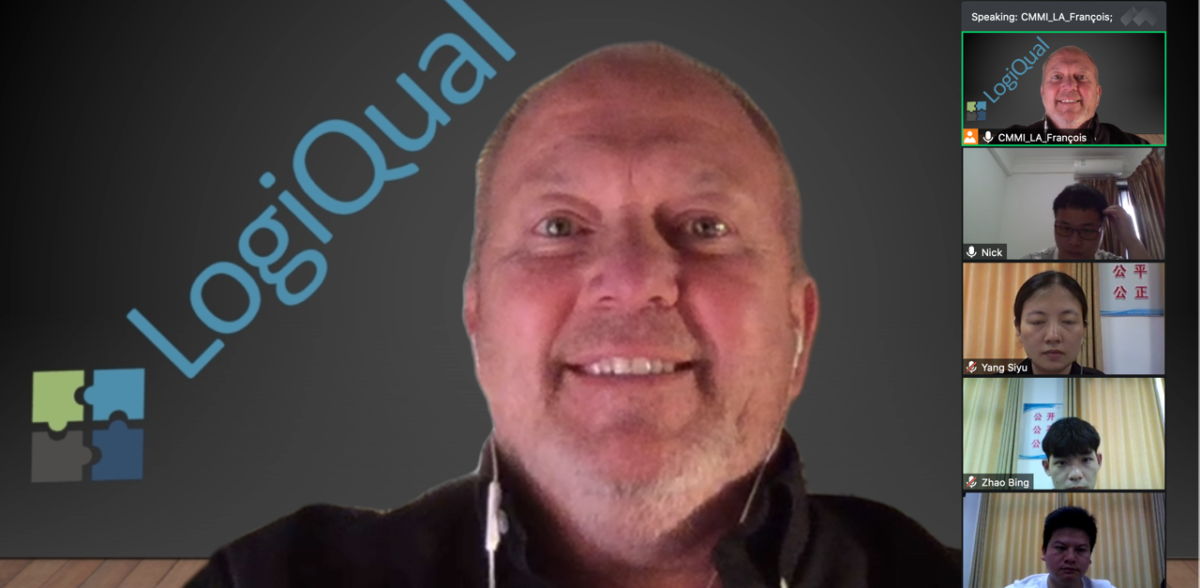 Over the past month LogiQual inc., with the assistance of our local Partner Shenzhen Sihone Information Technology Co., LTD, have planned and performed many CMMI Virtual Appraisals with Chinese Organizations.
In March 2020, CMMI Institute have authorized, under a Pilot Program, the delivery of CMMI V1.3 and V2.0 Virtual Appraisals and Training. With this authorization we were in a position to offer Virtual Appraisal Delivery Services to our customers.
To ensure that these virtual appraisals would be performed with High-Level of Quality, the CMMI Institute has put together a new Practice Area – EVSD (Enabling Virtual Solution Delivery) that all Certified Lead Appraisers and Instructors interested in delivering virtual CMMI related services have to implement.
At the end of each delivery, a mandatory CMMI Virtual Delivery Pilot Report has to be prepared and submitted to the Quality Team of the CMMI Institute.
So, don't hesitate to contact us for your CMMI Virtual needs at: sales@logiqual.qc.ca.